Headquartered in Halim Airport Perdana Kusuma, Jakarta it has outfits in several Indonesian states and services many international cities.
tonnes of cargo delivered annually
employees worldwide and growing
Internationally, it provides charters and non-scheduled operations into Australia, Cambodia, China, Hong Kong, India, Japan, Malaysia, Philippines, Singapore, Thailand, the UAE and Vietnam.
Customers and partners range from:
— International institutions, including the United Nations, UNICEF, Red Cross, governments, airlines, postal companies
— MNCs and private organisations that include eCommerce service providers, manufacturers, and shippers, including Alibaba, Amazon, Lazada, Shoppee, and Taobao
— Major courier companies, including DHL, UPS, TNT, and FedEx
Domestically, it operates into all the major hubs in the Indonesian archipelago, including Bali,  Balikpapan, Batam, Jakarta, Medan, Papua, Surabaya, and many others.
Local customers include the Caterpillar Group, JNE, JNT, manufacturers and shippers. It is also the main freighter service providing government disaster relief support.
Asia Cargo Airlines fleet of five narrow-body Boeing 737-300F aircraft freighters transport air cargo domestically in Indonesia and throughout international destinations across Asia.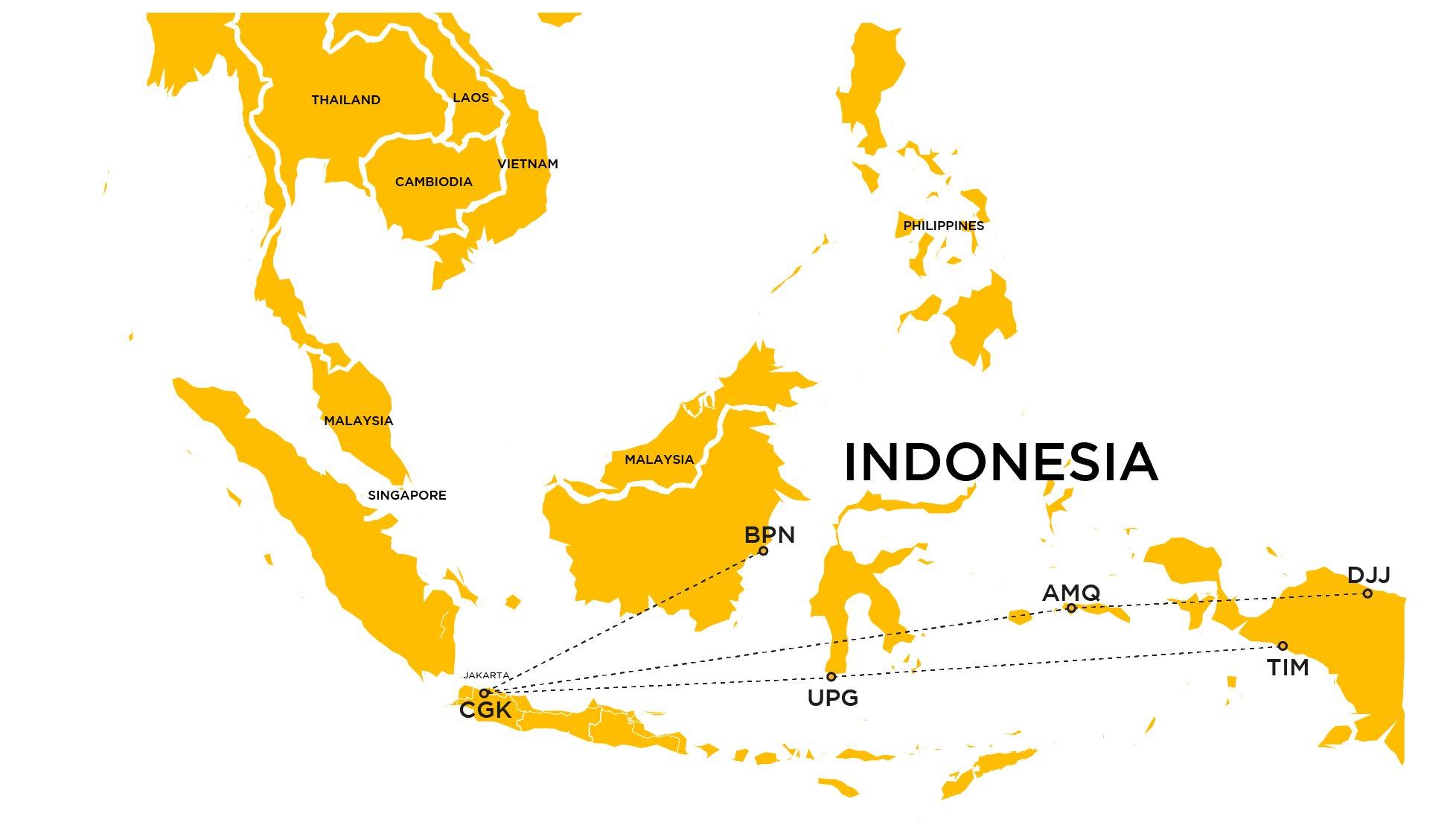 CGK — BPN — CGK
CGK — UPG — TIM — CGK
CGK — AMQ — DJJ — CGK
SIN — CGK
MFM — SIN
CGK — KUL  — SIN  — CGK
SGN — CGK
SIN  — SGN
BKK  — CGK
HAN — BKK
SIN — SGN — SIN
SIN — SGN — CGK
BPN — BKK — CGK
BPN — SGN — CGK
MDC — MFM — SIN
CGK — SIN — CGK
CGK — KUL — SIN — CGK
SIN — BKK — PBH — SIN
MDC — SGN — TPE — ICH — HAN — BKK — CGK
SIN — PNH — SIN
BPN — CEB — BKK — CGK
SIN — VTE — SGN — CGK
BPN — SGN — MFM — NRT — MFM — SIN
SIN — RGN — SIN
BPN — PNH — MNL — KOJ — BKK — CGK
SIN — CAN — SIN
SIN — BLR — SIN
SIN — HAN — SIN
SIN — MNL — SIN
SIN — MNL — MFM — SIN
SIN — UPG — POM — DJJ — CGK
SIN — VTE — SIN
SIN — VTE — BKK — CGK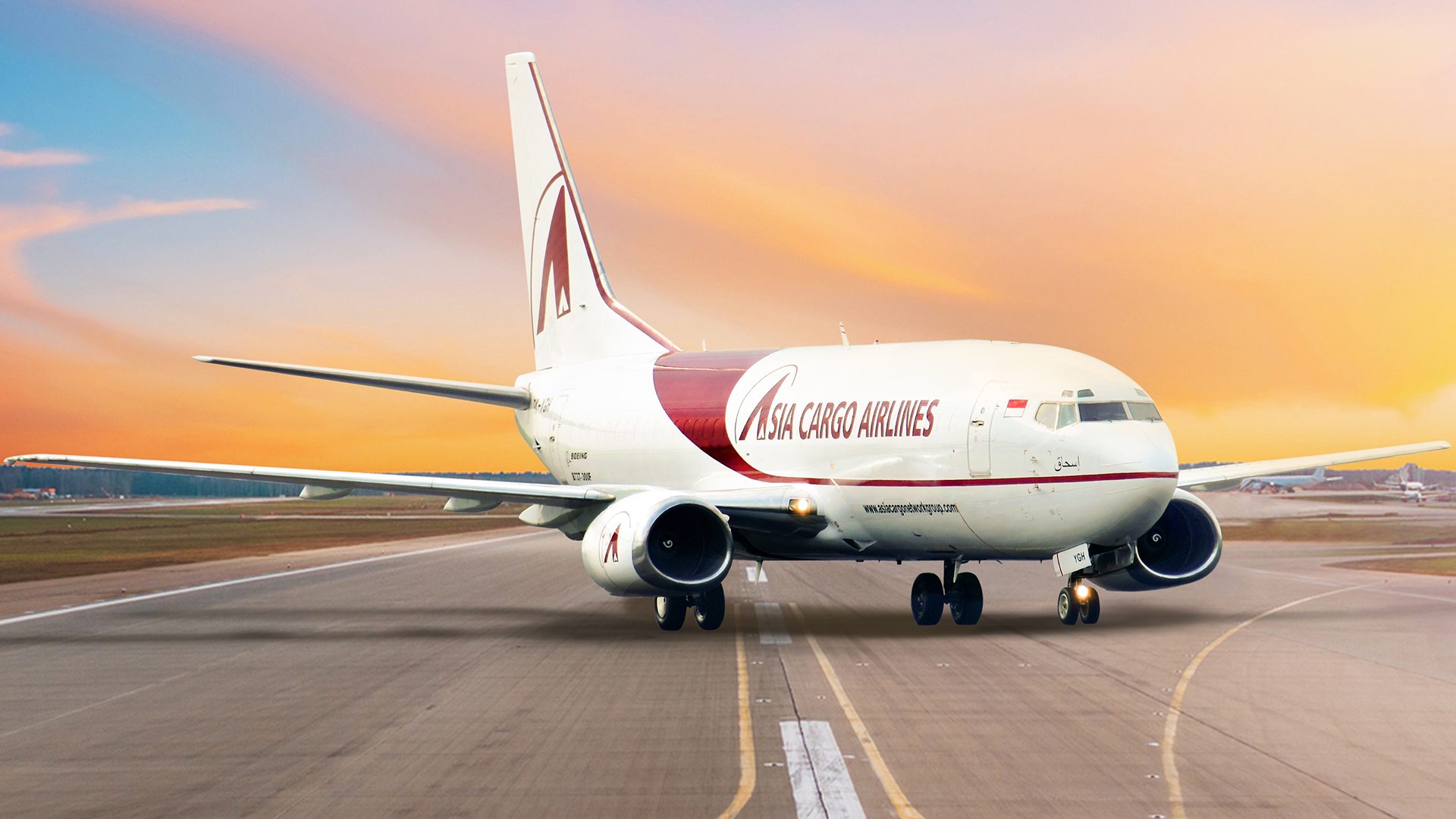 Incorporated in 2002, and formerly known as Tri-MG Airlines, Asia Cargo Airlines is a designated schedule cargo carrier of Indonesia.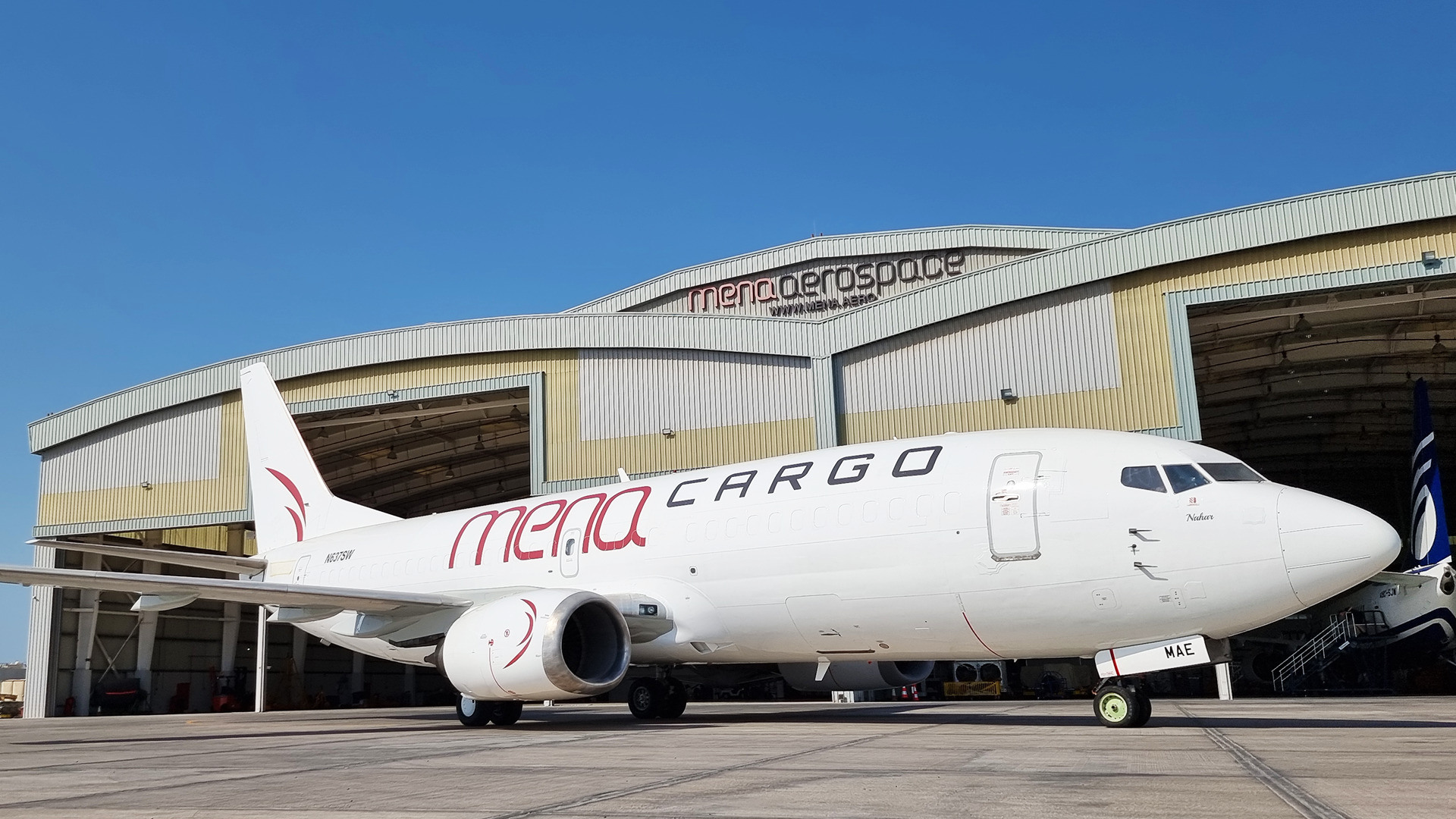 MENA Cargo Airlines is based in Bahrain, and provide scheduled as well as charter flight services to various destinations across the Middle East, North Africa, Mediterranean and Asian continent.
Launched in March 2022, RGA-Black Stone Airlines is part of the Asia Cargo Network Group.
World Cargo Airlines is a rebranding of the formerly known POS Asia Cargo Express or more popularly known as "POS ACE".